This website was created by Yoav Ishay & Lev Solodkin.
We are Certified Public Accountants (CPA, Israel) and huge Excel enthusiasts.
We've been teaching Excel throughout the world for many years.
We established a successful Excel website in Israel, called Excel Master, which is one of the leading Excel websites in Israel.
Yoav Ishay
Hi everyone, I'm Yoav!
During my time as a financial consultant at the worlds' top companies, I realized that I love two things: 1. Excel 2. Sharing my knowledge with everyone. I hold an MBA (STEM) Candidate at The University of Rochester in New York and a bachelor's degree in Accounting and Economics.
Lev Solodkin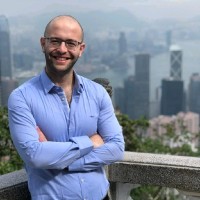 Hi there, my name is Lev and I'm an Excel addict! Hope you enjoy this website 🙂